PARENT UPDATES 21 March, 2021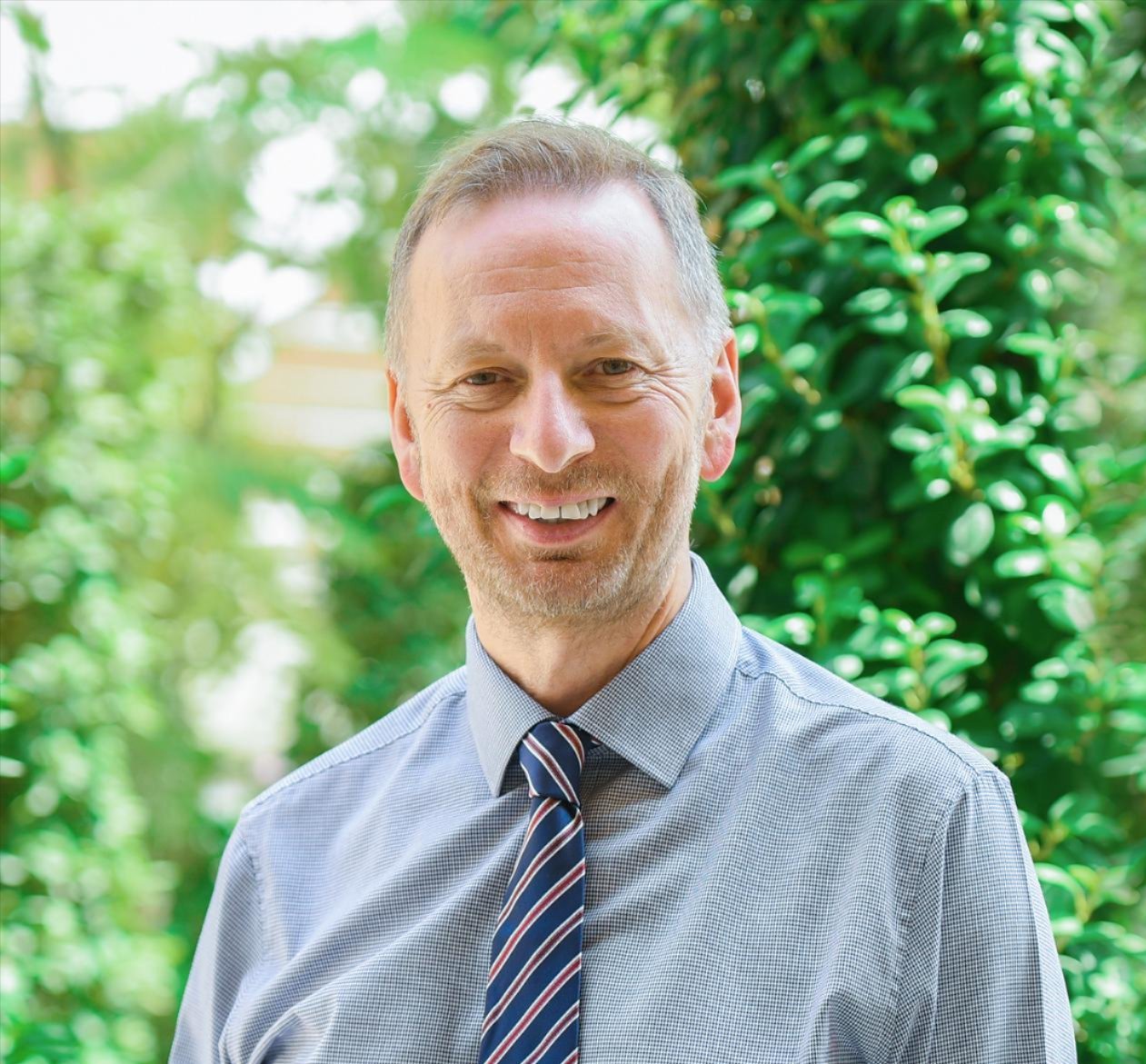 Dear all,
Today is UAE Mother's Day and last Sunday it was Mother's Day in the UK. To all of the awesome and amazing mums out there, we salute you. I hope you have a great day and receive the respect, appreciation and hugs you deserve. My mum is now 80 but still as wonderful as ever, if slightly more quirky.
As we move towards the break, a reminder that road safety is as important as ever. We are meeting with our transportation team today and I thought it wise to raise this topic once more. The reverse parking is going really well and has reduced the risk of accidents. However, we can always do more. Please be extra vigilant in the school car park and drop off zone as well as around the campus.
Response to re-enrollment is now at 67%, so if you have not yet responded to the re-enrollment request, please do so by 25th March. We will be sending a request for the re-enrollment deposit straight after spring break.
We are coming to the end of a very long term. Many of the children are tired and ready for a holiday. When the February break was withdrawn, it seemed that March 25th was a long way away. Our children have done so well in keeping up the pace and we have seen great growth in learning during this time. Here, I must send a shout out to our amazing teachers. They are working under extremely challenging circumstances even though they don't give that impression. They are doing an incredible job. The restrictions that have been in place since September are very difficult, particularly for our youngest grades, but they are there to keep our children safe. We now have weekly inspections from KHDA to check that we are implementing all of the required procedures and again, teachers have managed this additional pressure very well.
I have previously praised our healthcare team but will do so again here as their work has literally doubled this year. They continue working so well under pressure but they are also ready for a break. Whilst none of us believe that Covid-19 has been a positive event, it has certainly resulted in an increased resilience in all of us, and an appreciation of what really matters.
I hope everyone who has a break, enjoys it, and please take care of yourselves. I look forward to seeing everyone back on Sunday, 11th April.
Best wishes,
Graeme
RAMADAN TIMINGS
Ramadan will begin around the 13 April and end around 12 May, 2021.
We are awaiting KHDA approval before a final Ramadan school timings schedule can be determined. However, we estimate that school will start between 8.10 a.m. - 8.30 a.m. and finish between 1.10 p.m. - 1.30 p.m., exact times will be given per grade level upon KHDA approval. As soon as we have confirmation from the KHDA on timings, we will share the details with you.
Re-Enrollment
Our thanks to the many parents (67%) who have responded to the Fairgreen Admissions email request to know your intent re-enrollment for next school. ALL parents should complete the form that was emailed to you by Fairgreen Admissions to inform us of any of the following for your child:
returning

not returning

not certain
This information is very important to us so that we can hold a seat for your child in the next grade he/she will be going into and it helps us to determine staffing for next school year. We ask that you complete the form that was emailed to you by this Thursday, 25th March.
For those that will be returning, a payment request for the re-enrollment deposit will be emailed after spring break. In the meantime, please plan to make the payment per the following fee schedule per child: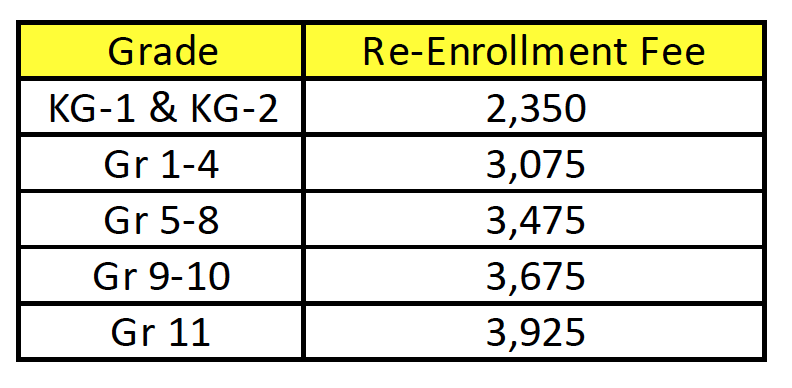 In addition to other modes of payment, parents will also be able to pay the Re-Enrollment Fee through the Schoolsbuddy platform after the opening date of April 11, 2021.
Eligibility for payment of the Re-Enrollment is subject to clearance of all fee dues for the current academic year. All payments are allocated on 'first Invoice due first' basis, meaning that payment will be applied to any outstanding balance on fees for the current school year before being applied to the Re-Enrollment Fee.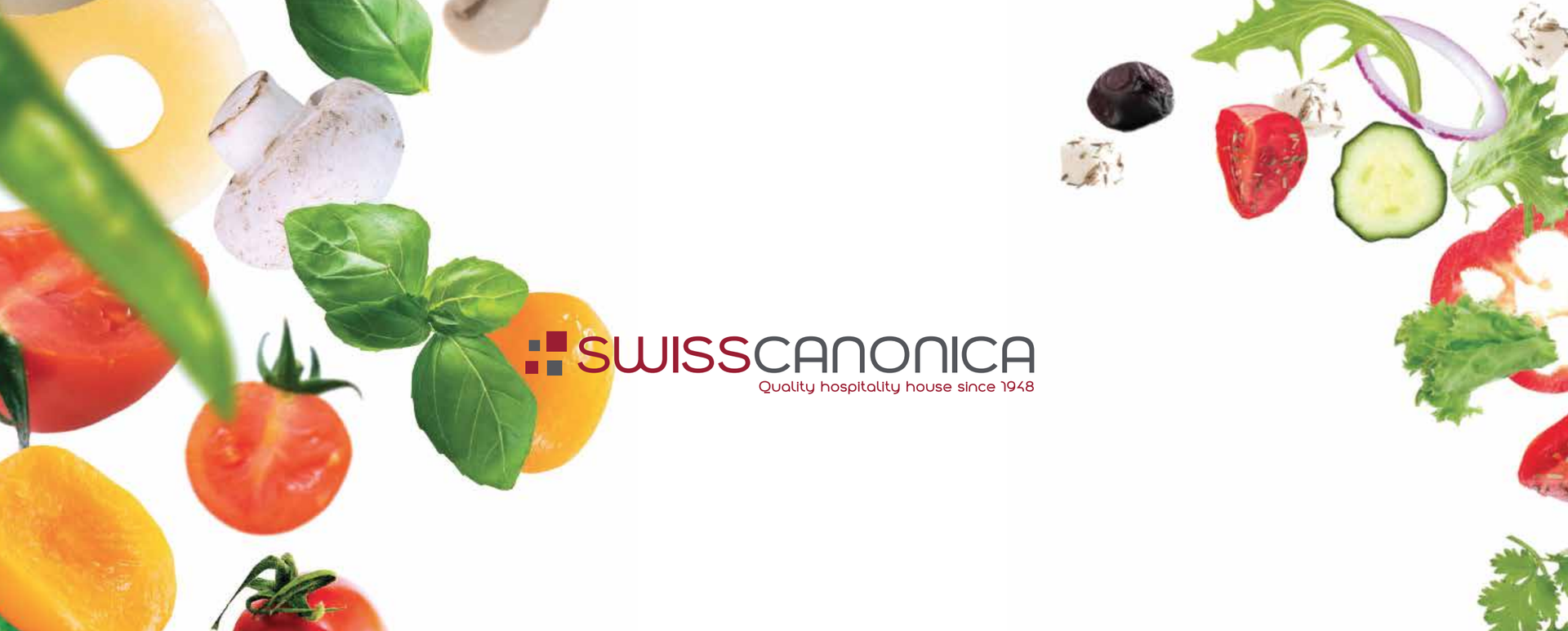 APRIL LUNCH SERVICE SIGN-UP
Would you like to sign up for hot meals for your children for APRIL or 3rd term meal plan? Looking for Nutritious & Balanced lunches without the hassle of cooking every morning? We offer the full month package or voucher option for hot lunch service.
Please note that all orders are due Tuesday 31st March for lunch service starting 11th April, 2021.
Click the link below and fill in your children's details for hot meals delivered to the school daily: https://swisscanonica_order_form_snack.formstack.com/forms/fairgreen_lunch_order
LUNCH MENU
CLICK HERE to view the April Lunch Menu. Vegetarian menu option available upon request. Please get in touch with us if you would like to sign up for monthly vegetarian menu.
If you need to contact SwissCanonica with any questions, write them directly at fairgreen@swisscanonica.ae.
Monday, 21 March: Happy Mother's Day!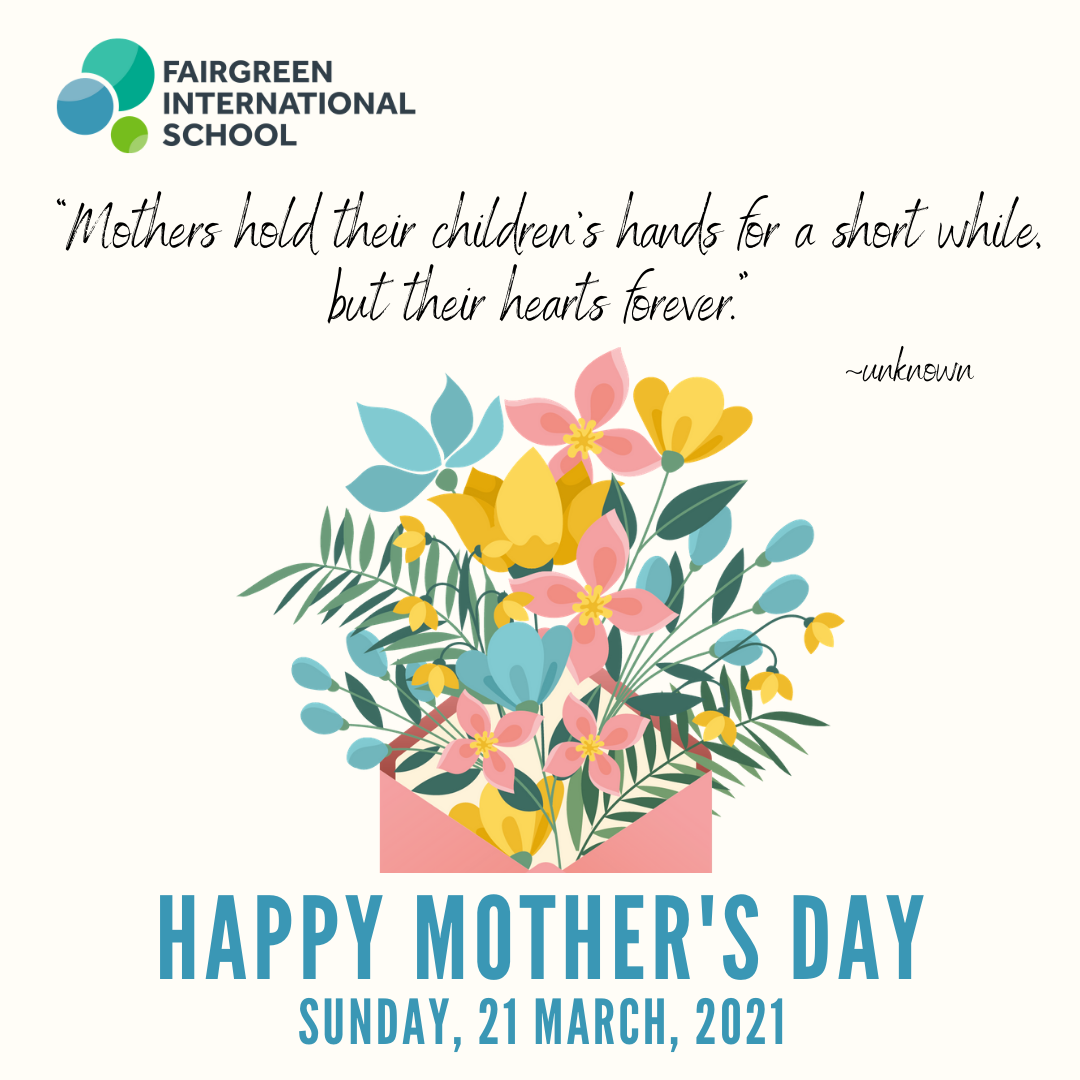 Wednesday, 24 March, 9 a.m. : Parents Virtual Meet-N-Greet
Please see flyer below for details.
CLICK HERE to join the Zoom
Meeting ID: 845 6708 7661
Passcode: 85g899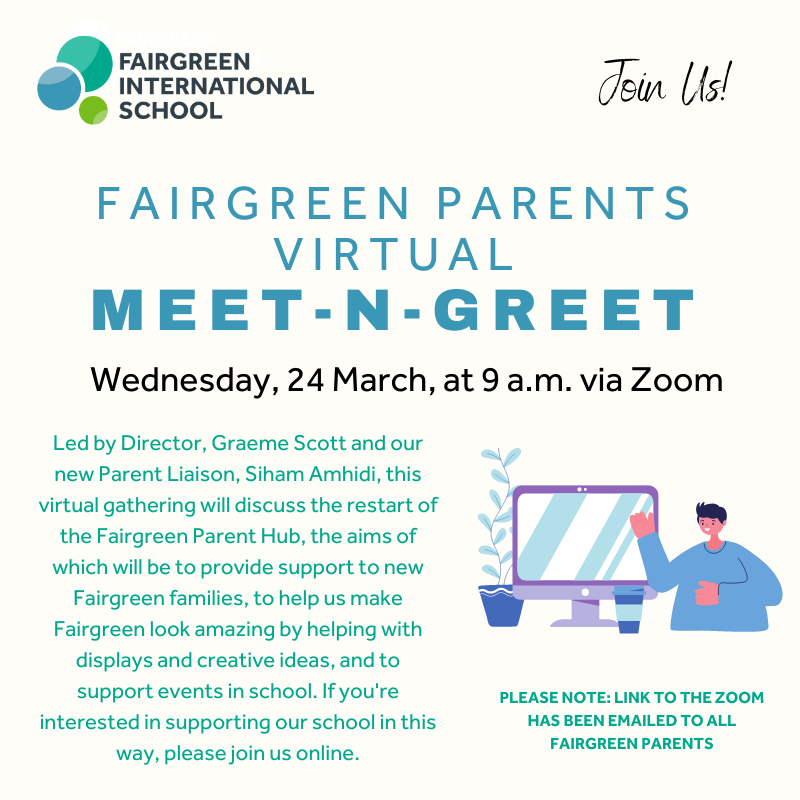 Thursday, 25 March: Re-Enrollment for Next School Year is Due
Thank you to all of our families who have responded to the Re-Enrollment email sent to parents from Fairgreen Admissions. If you have not yet submitted your response to this email, please kindly do so by 25 March.
Your response will hold your child's seat for the next grade level and help us with staffing for next school year. Please note: We have limited availability in many grades so your re-enrollment confirmation is very important. Thank you.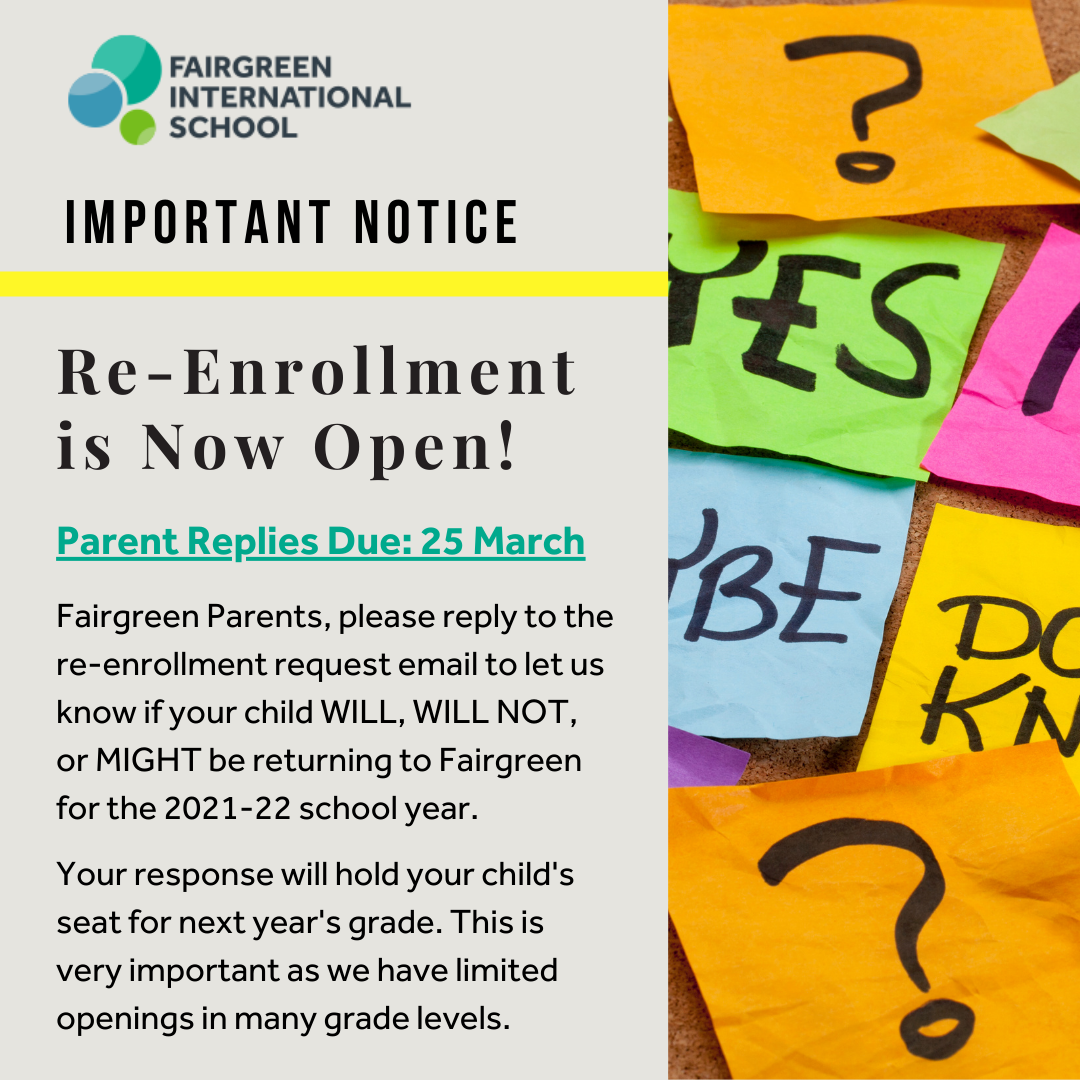 Thursday, 25 March: Early Release
Enjoy the Spring Break! Please note the early release timing for your child on the last day of school before break.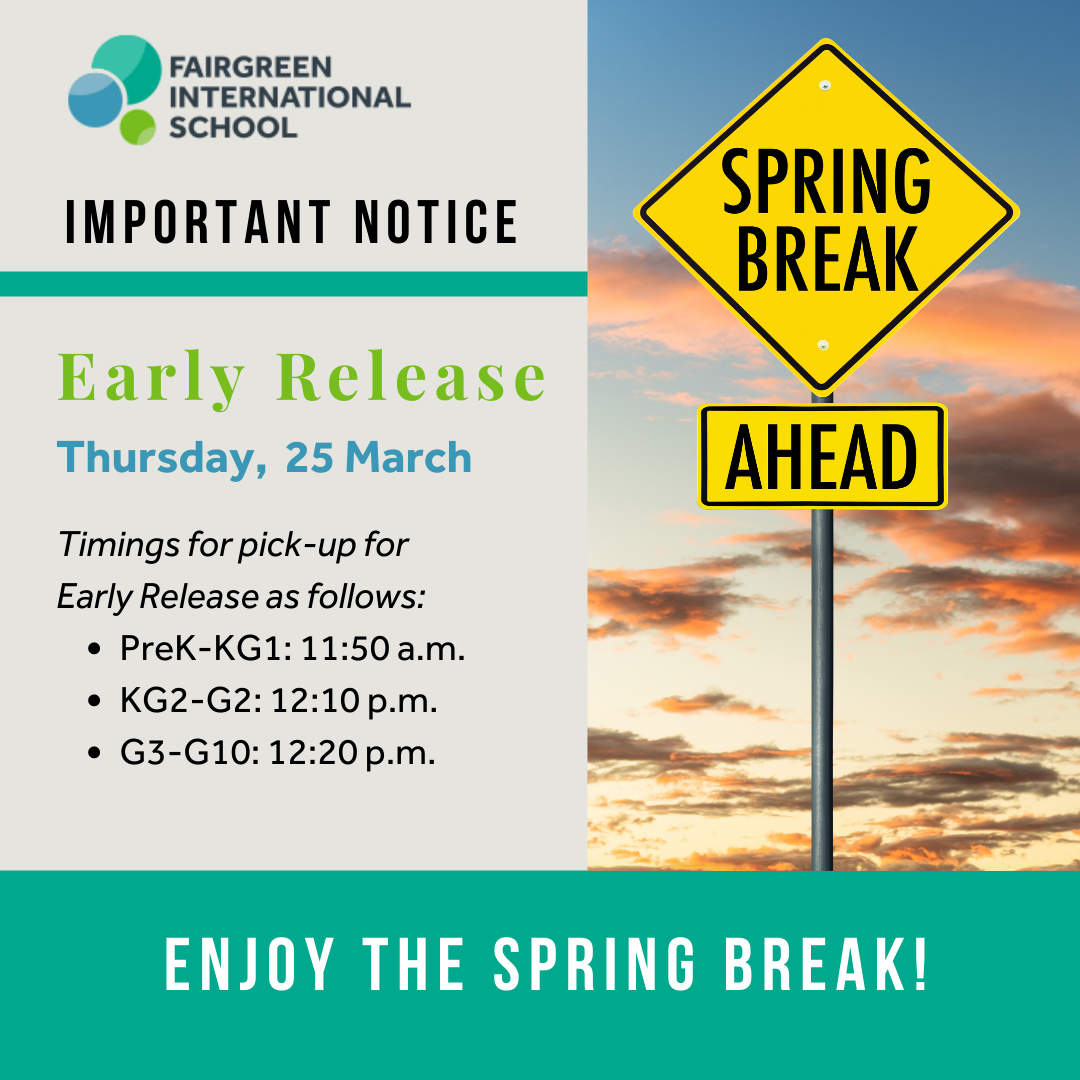 26 March - 10 April: SPRING BREAK!
Enjoy the Spring Break! We look forward to seeing our student back on campus on Sunday, 11 April!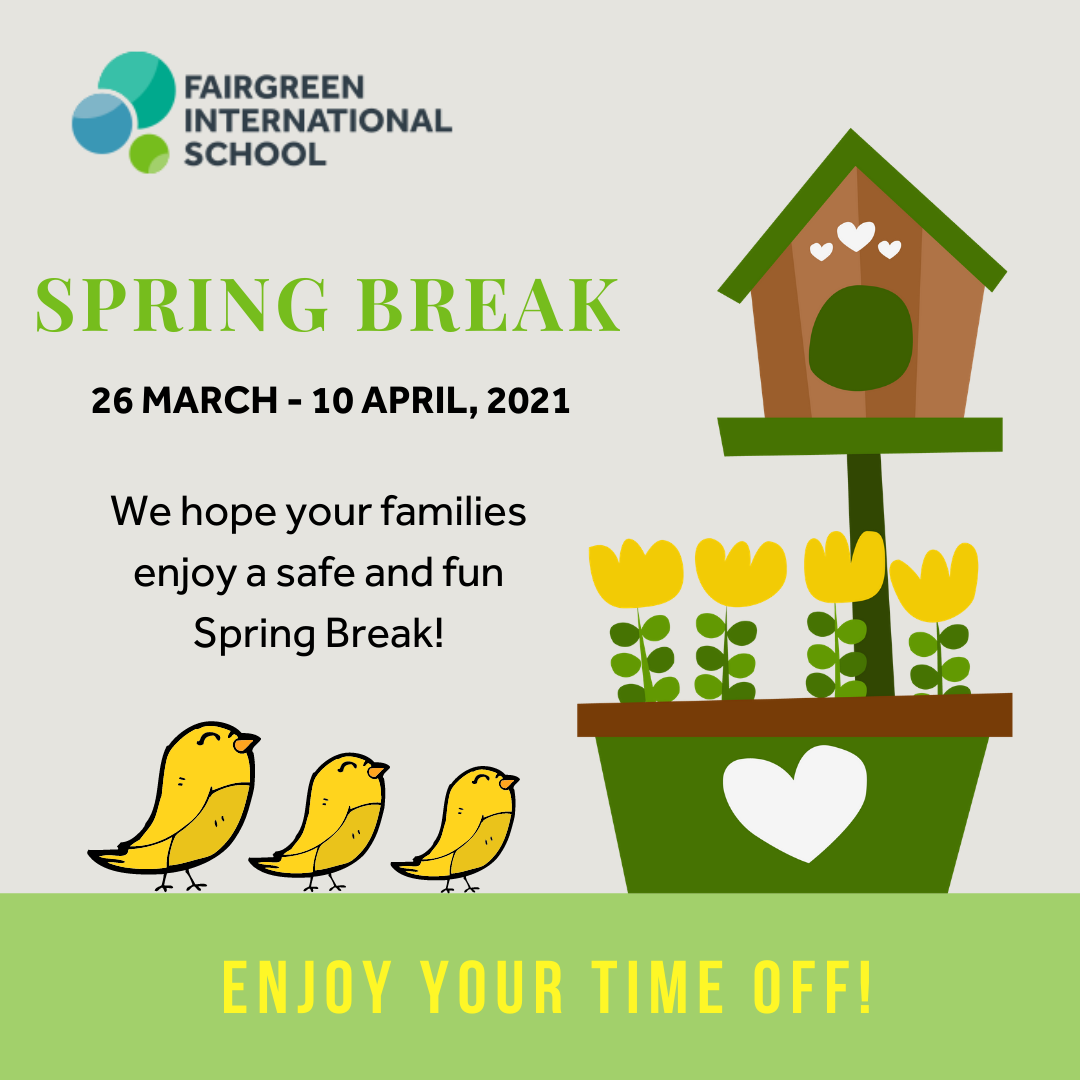 Inter-House Music Competition
Our Music Department Head Ms Pringle and our House Leaders Mr Galbraith and Ms East are excited to announce the Fairgreen Inter-House Music Competition! We hope students begin practicing their for the competition over the spring break so that they can be ready to send in their audition video soon. After the spring break, we will share the QR codes students will use to submit their audition recording for each house. There is plenty of time for students to practice as submissions are due 17 May, 2021.
See flyer below for additional details and CLICK HERE for a lengthier description of the competition and entry rules.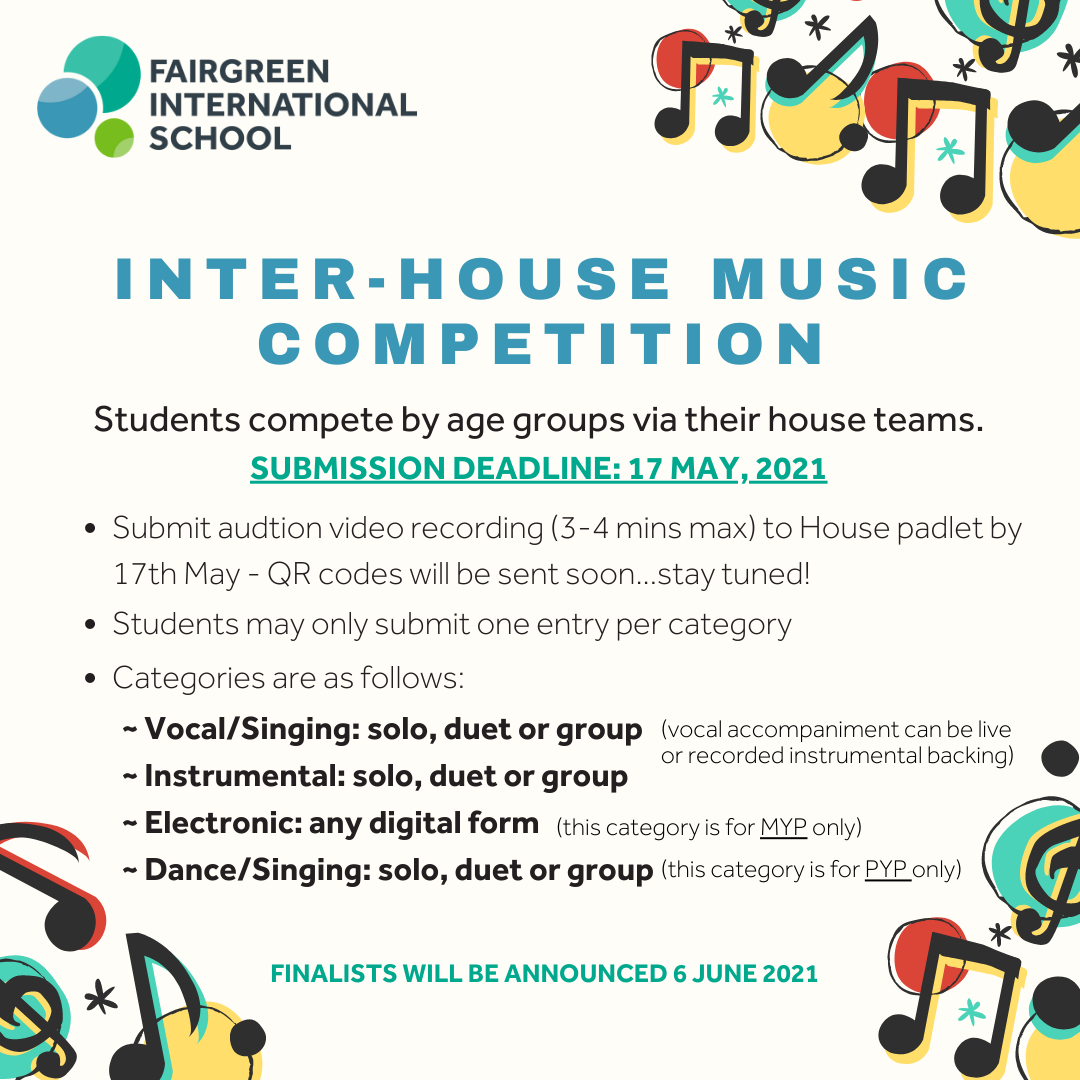 FROM OUR PRIMARY READING LEADS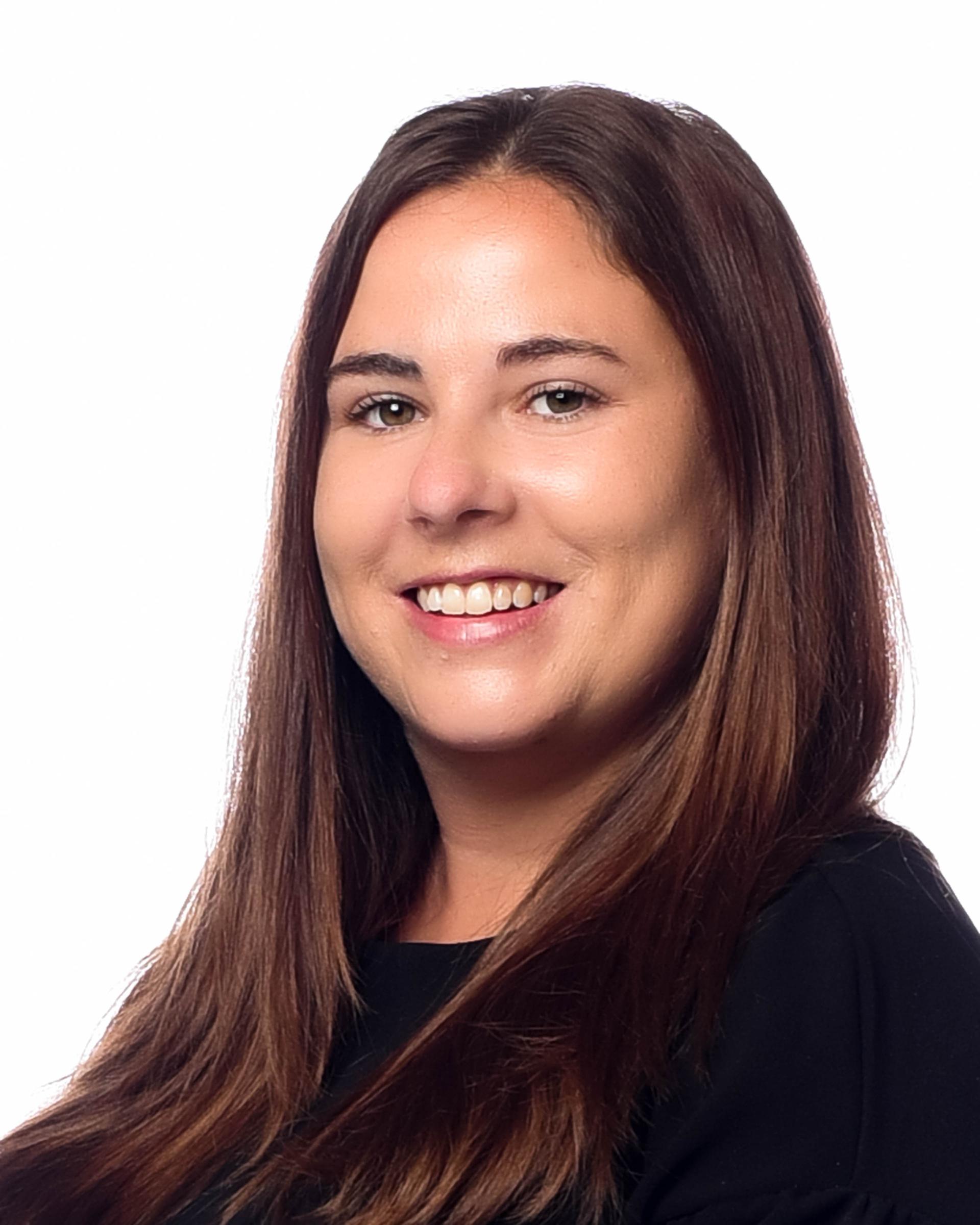 Dear Parents,
Studies show that reading for pleasure makes a big difference to children's educational performance.
Evidence suggests that children who read for enjoyment every day not only perform better in reading tests than those who don't, but also develop a broader vocabulary, increased general knowledge and a better understanding of other cultures.
In fact, reading for pleasure is more likely to determine whether a child does well at school than their social or economic background. Just 20 minutes a day can have a significant impact on your child's future!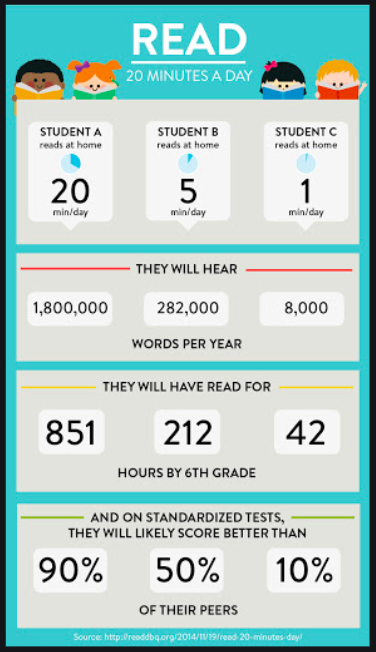 Alongside this there are 8 benefits to reading with your child daily:
Improved reading skills – exposure to books improves children's reading skills. Practice makes perfect!
Builds confidence and independence
Improved writing skills – exposure to new words, grammar and punctuation will improve writing skills.
Broadens minds and develops empathy – reading diverse literature opens children's minds to the lives of others and helps them make sense of the world around them.
Academic success
Develops imagination
Boosts vocabulary and literacy skills – reading increases vocabulary, comprehension and communication skills.
Reading is fun!
Kind regards,
Jessica Ferguson-Thomas
Grade 2 Teacher & Primary Reading Lead
Gina Lloyd
Learning Support Teacher & Inclusion Champion & Primary Reading Lead
FROM OUR INCLUSION DEPARTMENT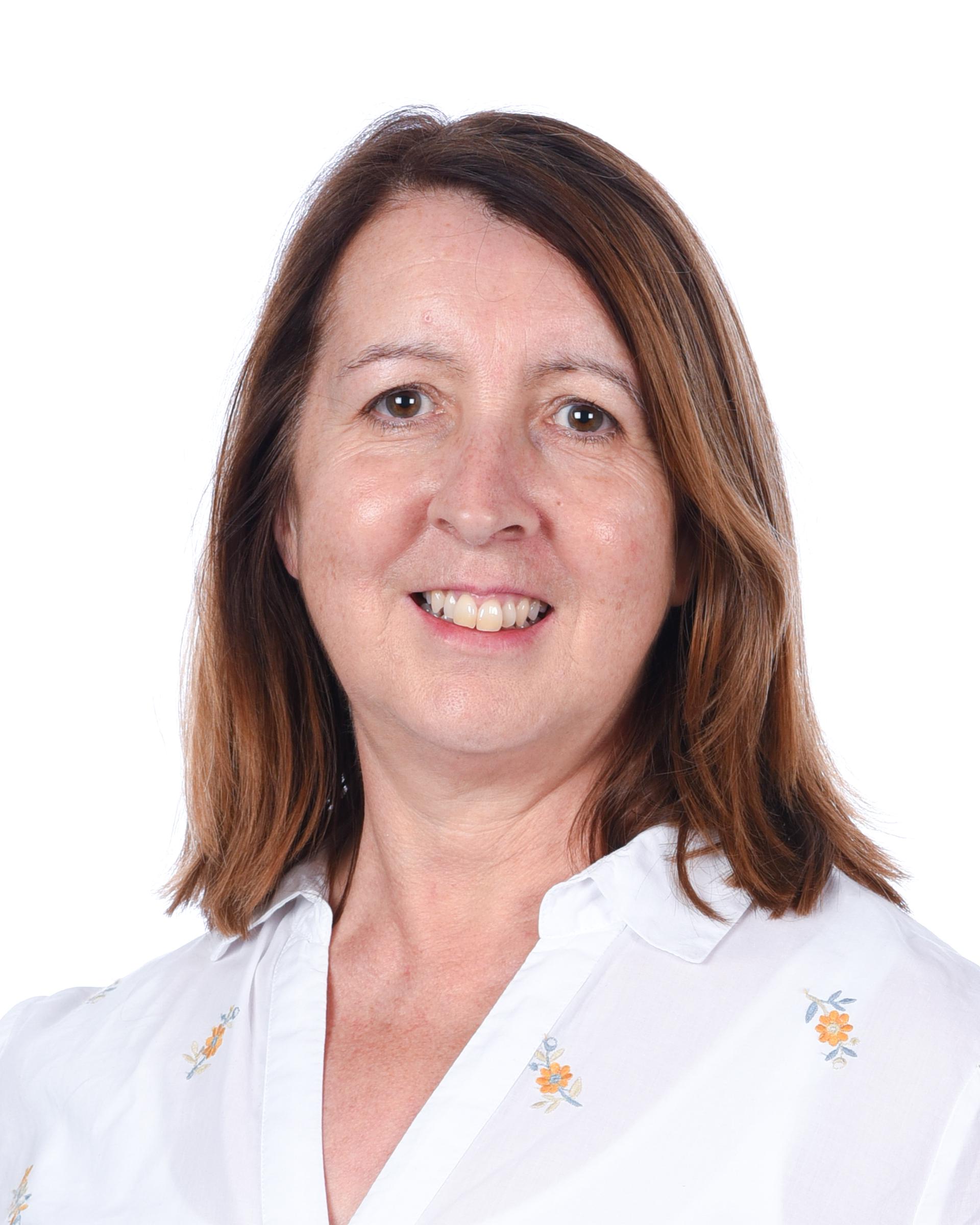 The next free parent workshop from The Developing Child Centre is My Sensory Home (For kids 4 years and below).
Please see the attached flyer and contact The Developing Child Centre if you need anymore information. You can log into this Zoom session as follows:
www.zoom.us
Meeting ID: 93923193679
Passcode: 131009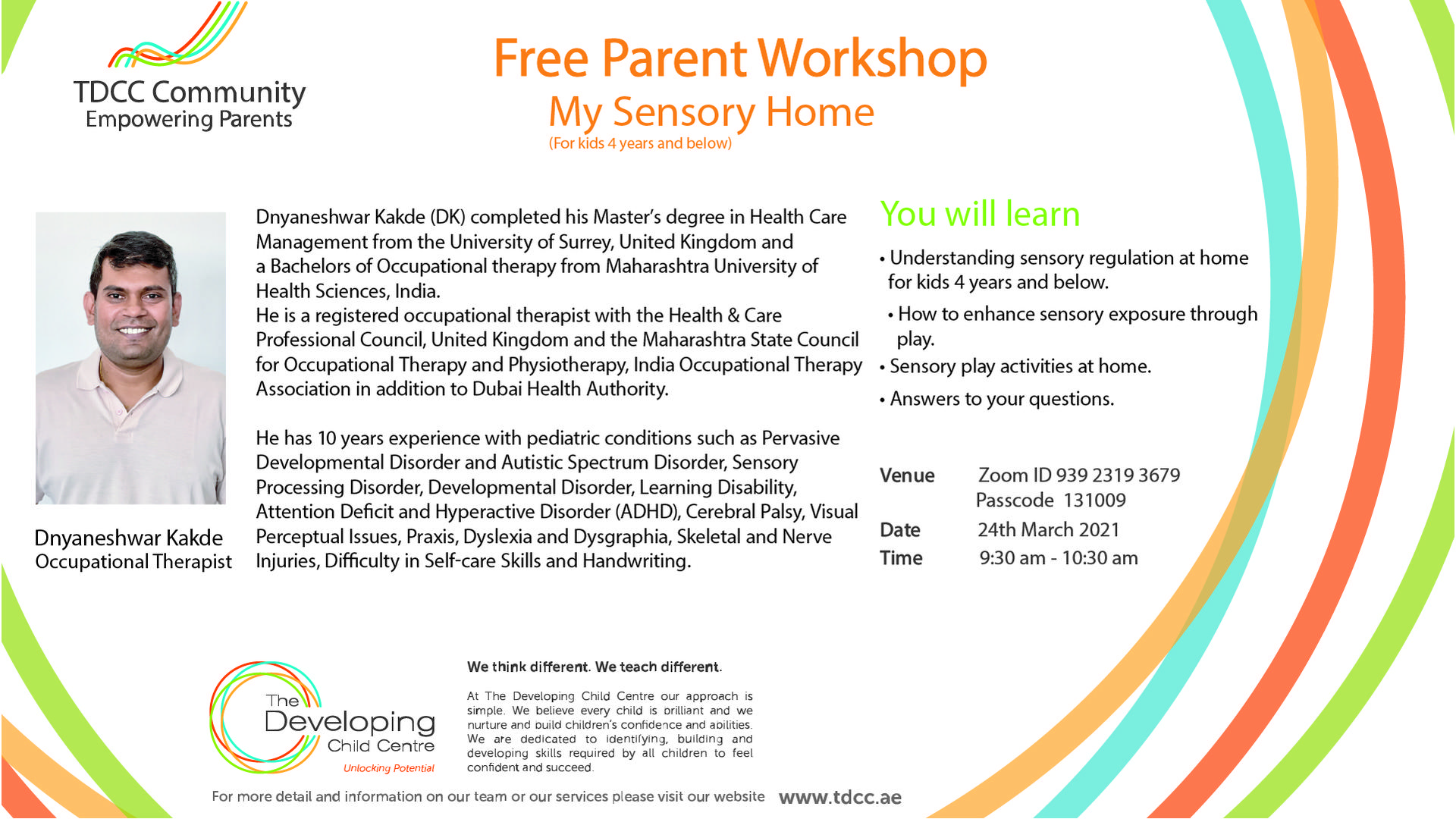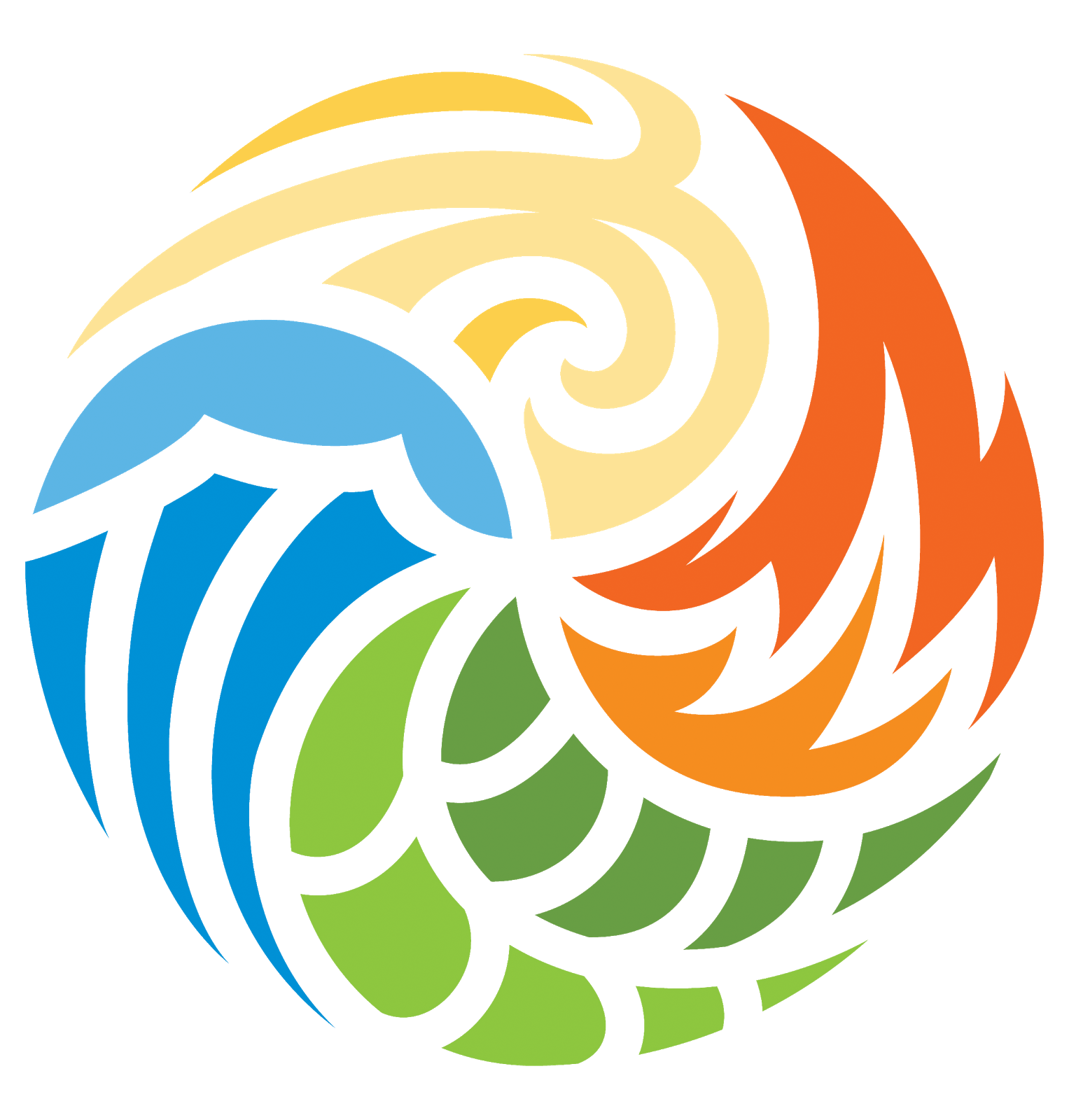 Dear Parents,
Inter-House Music Competition
Our next whole-school Inter-house competition has now opened! There is lots of time for you to practise over the holidays. Please check the Inter-House Music Competition announcement above for all the information on how to enter. Or, CLICK HERE for a view of the details we have shared with our students today.
House Points
Aqua continue to hold the lead at the top. Terra have managed to climb up to second place with Ignis dropping to third. Caeli remain in fourth place.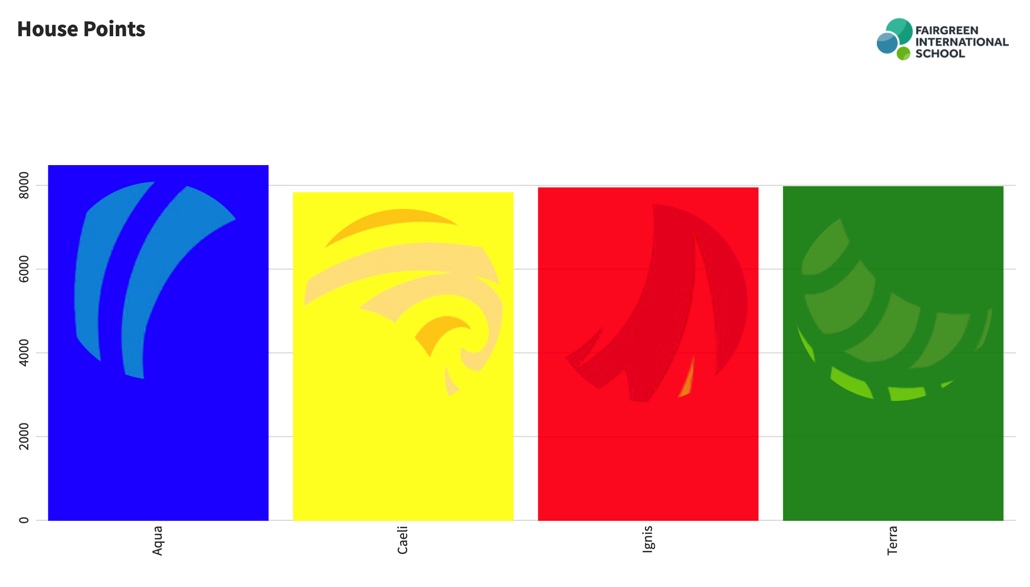 Grade 4 Investigating Matter
Ms Hickey's Grade 4 worked in the PYP science lab investigating properties of matter and drawing scientific conclusions based on their evidence. Well done!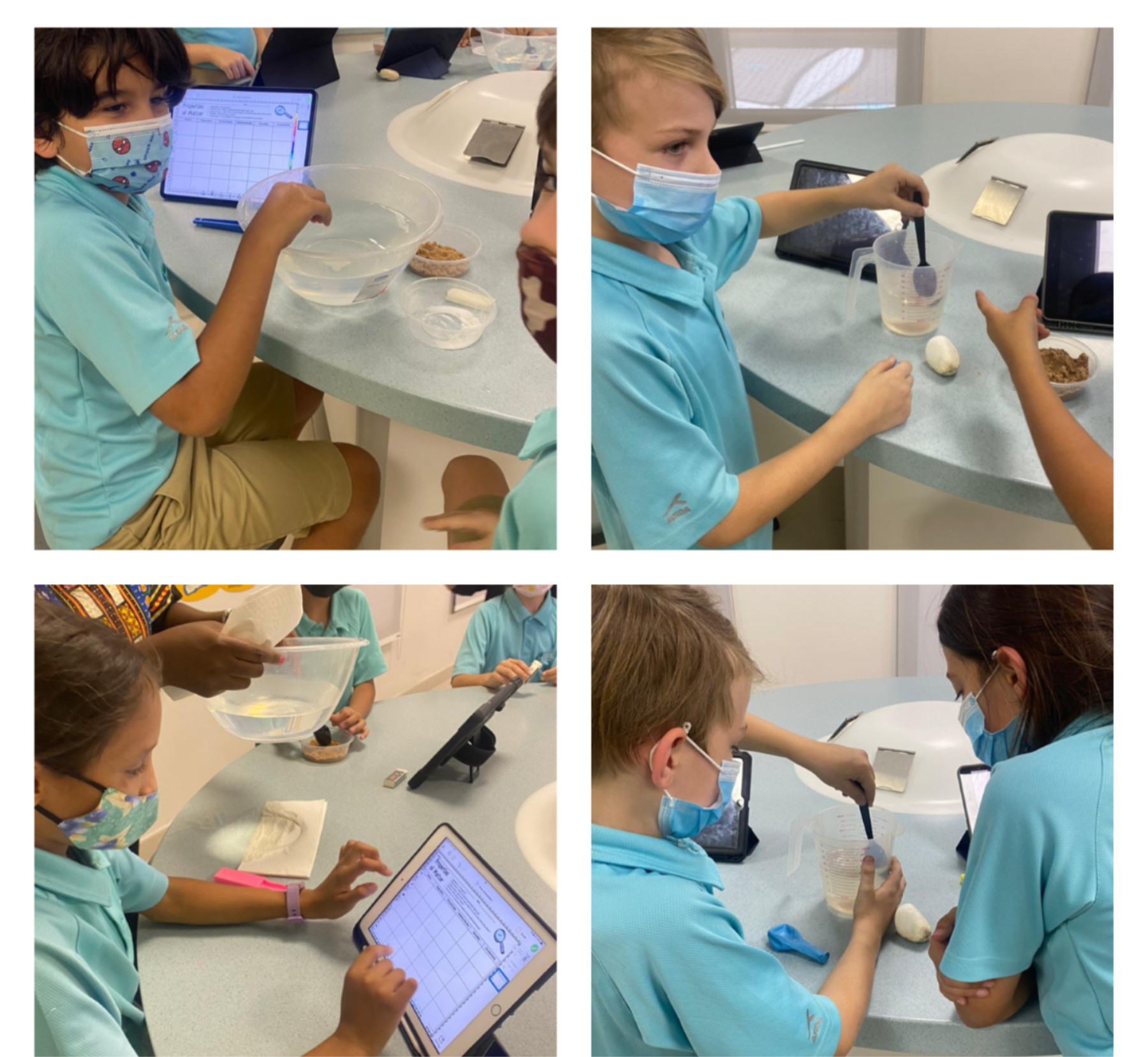 Early Years TAs Enjoy Tales ToolKit Workshop
Our Pre-KG and KG1 teacher assistants enjoyed their Tales Toolkit workshop. This training will help them to use this amazing resource with our students to help build the children's oracy and language skills. By creating stories, students improve many types of learning, and increase their engagement and memory capacity.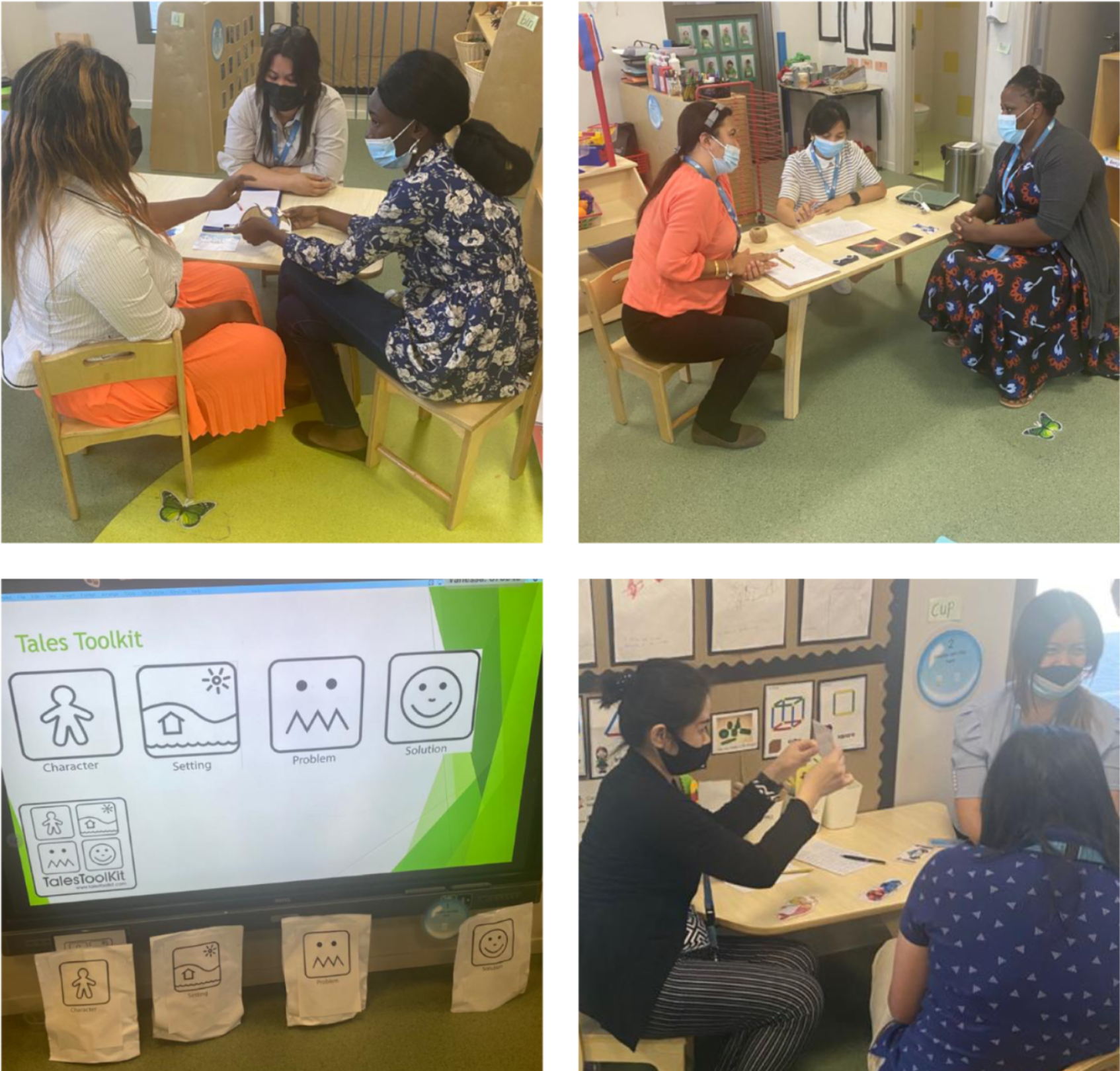 Grade 5 Dissect Barn Owl Pellets
As part of their study on biomes, Ms East's Grade 5 students dissected a barn owl pellet, which is indigestible matter that these owl's regurgitate. Students dissected this pellet to better understand the owl's prey and biome. They followed safety and scientific research procedures they reviewed as a class beforehand, and recorded and shared observations with one another.
Grade 6 Putting Finishing Touches on Solar-powered Boats
MYP students finishing up their solar-powered boat designs as they get ready to race their boats later this week as part of our Million Solar Stars programme.
FROM OUR PARTNERS AT BEITFANN
To register for Beitfann's Spring Break Camp, please email info@beitfann.ae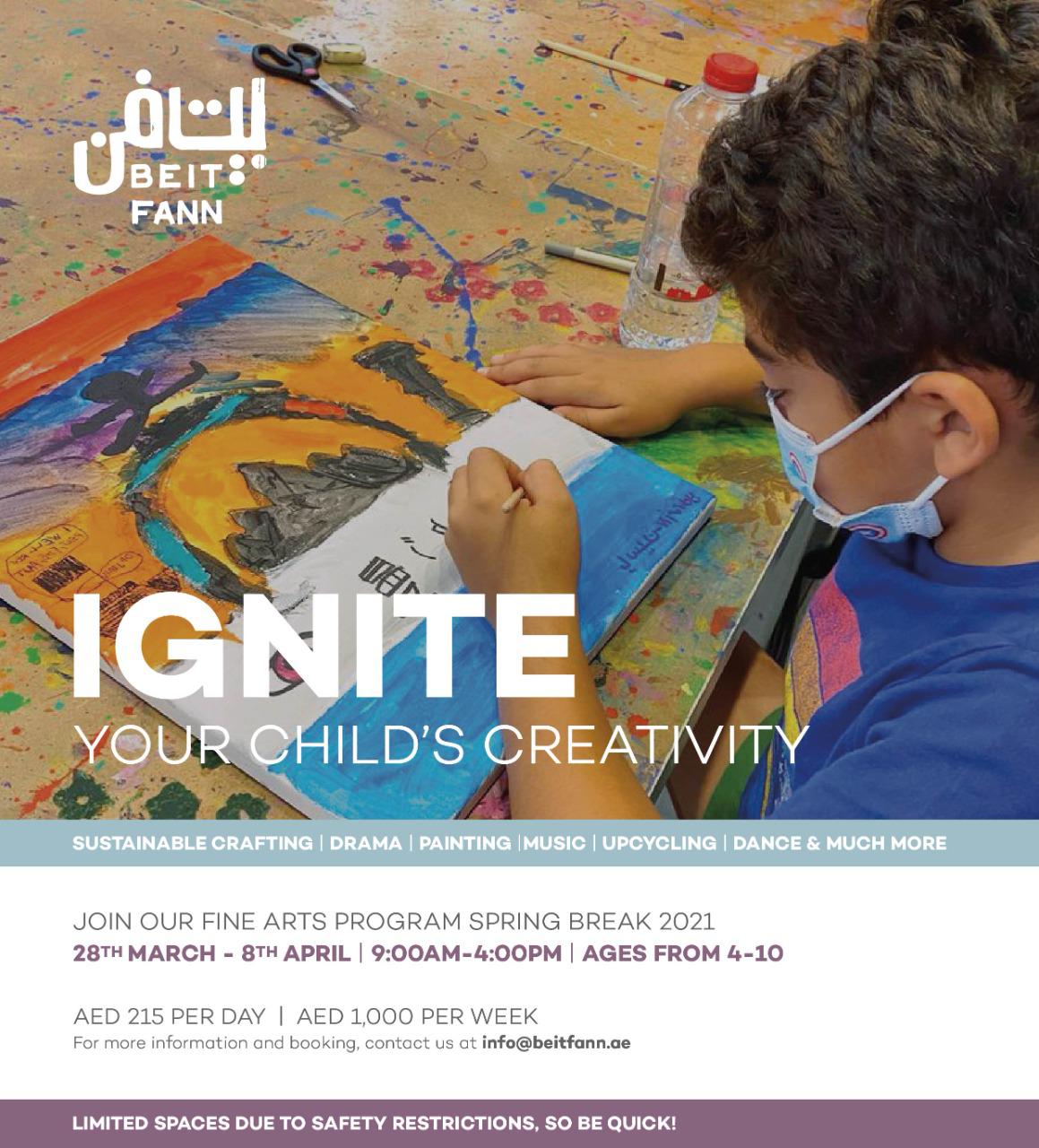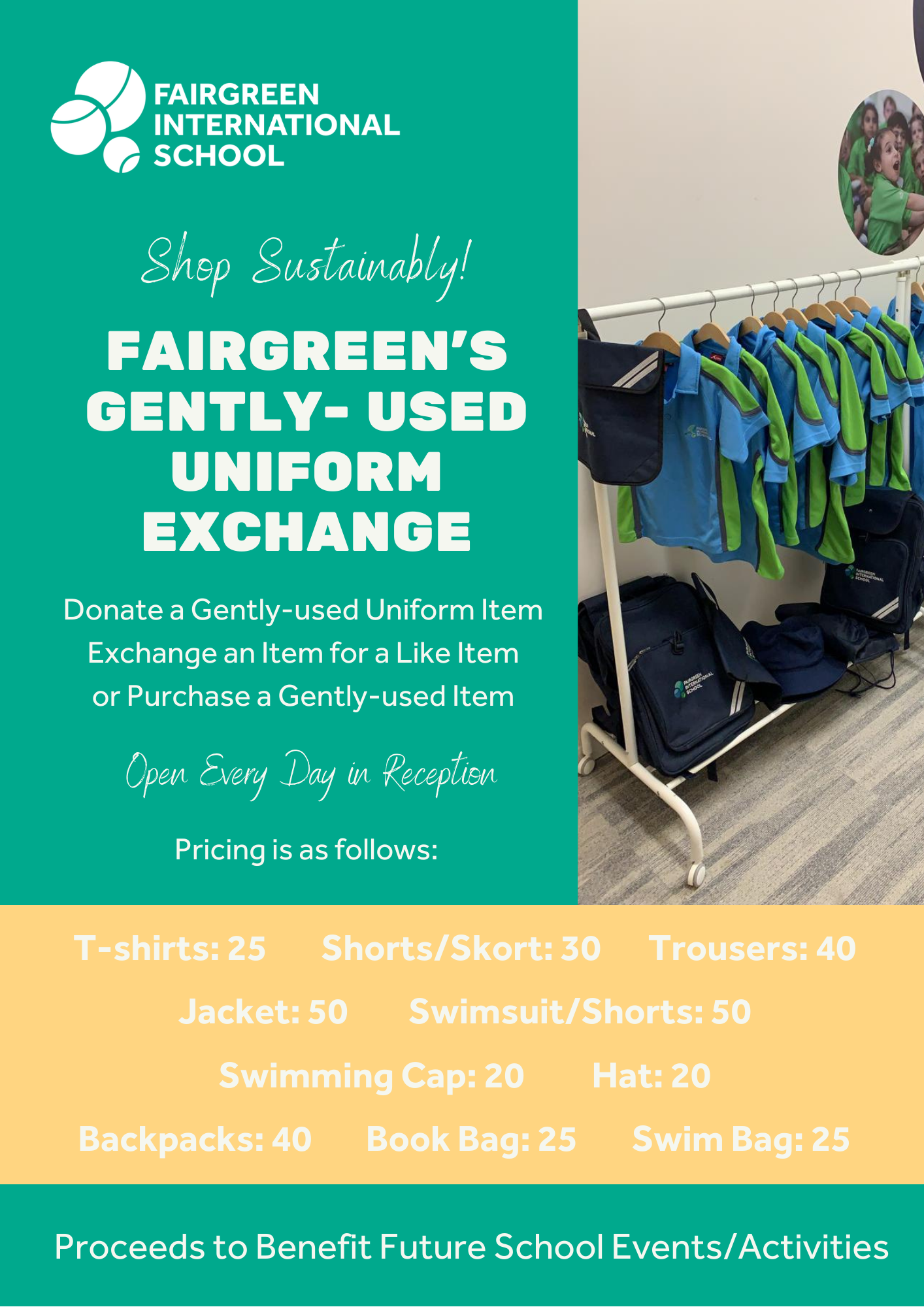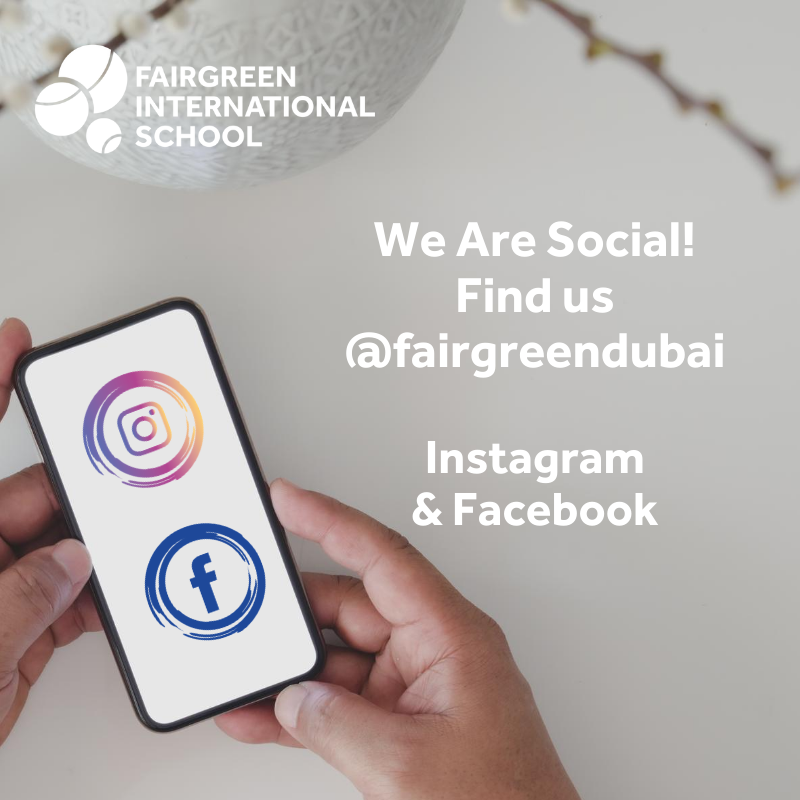 We're social! Connect with us online on Instagram and Facebook!